The 36th Chamber Music Summer School Mount Buller will provide 7 days of performance, workshops and tuition designed by Artistic Directors Wilma Smith and Elinor Lea to provide a wealth of rich and diverse chamber music experiences. They will bring with them eminent Australian musicians and educators including Tobias Lea, Gillian Ansell, Michael Dahlenburg and Anna Pokorny.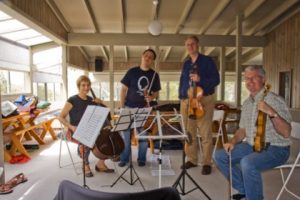 The Chamber Music Summer School is for adult string players who come as a quartet, quintet or sextet. We may help single players join compatible groups but will give preference to pre-formed ensembles. In 2020 we will not be supporting groups with pianos. Tuition is for your group and in sessions for your instrument, and working within your group will also be supplemented by playing with others. We are unable to offer places to non-players. A limited amount of financial assistance may be available for young musicians with career aspirations in chamber music.
The summer school fee including all tuition, accommodation and meals for 7 days is $1030.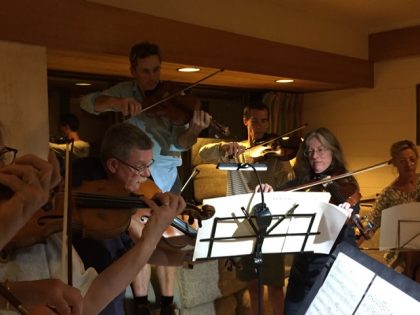 Skip back to main navigation